About Adam
A Proven Fighter for California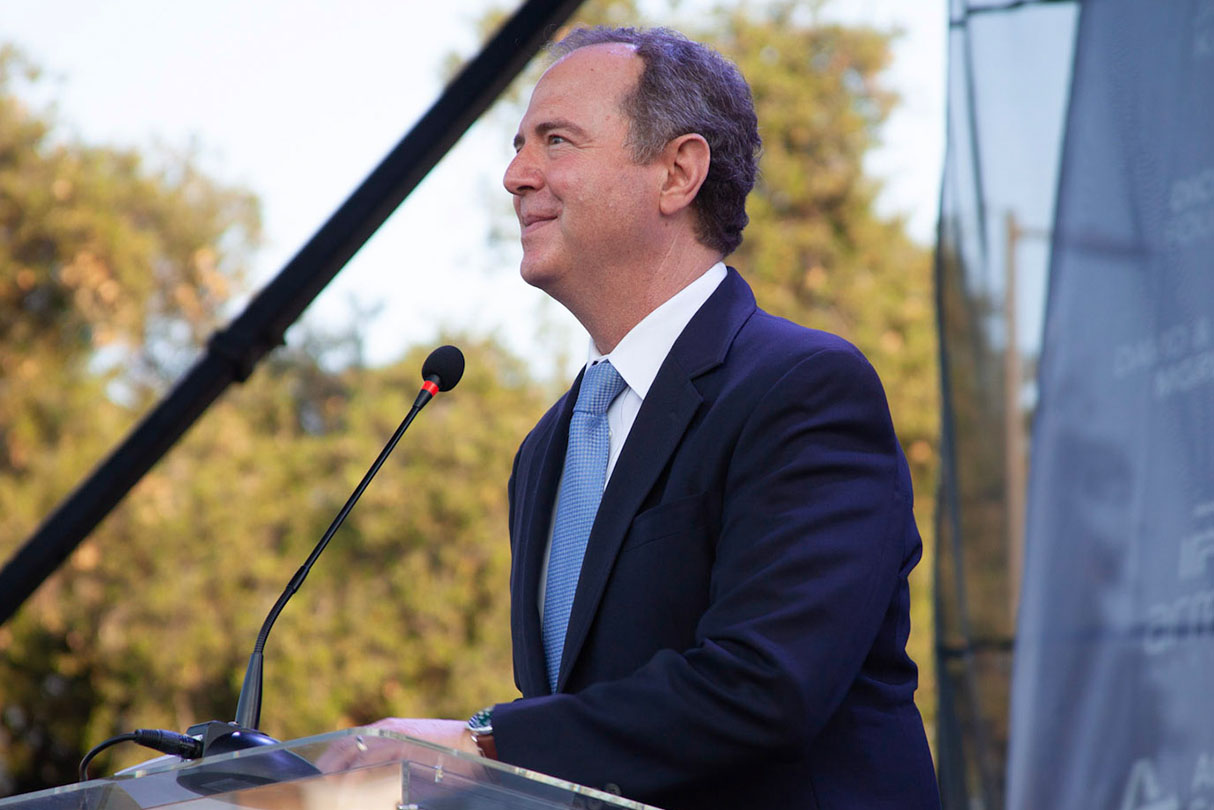 Since his election to the Congress, Congressman Adam Schiff has worked for transformational, progressive change, to make the economy work for everyone, to make healthcare universal, to confront the urgent crisis of climate change and protect our environment, to bring about gun safety, and to address inequality.
Adam Schiff is a proven leader in Congress on efforts to protect our democracy, our national security, and the right to vote for all Americans. Adam currently serves as a senior member of the House Judiciary Committee and is on a leave of absence from the House Appropriations Committee, where he remains an ex officio member.
---
Progressive Champion
Adam is a progressive leader in Congress, fighting for universal health care by co-sponsoring Medicare for All, working to combat the existential crisis of climate change and raise support for the Green New Deal, and fighting to end the era of big money in politics by sponsoring a constitutional amendment to overturn Citizens United. Adam has also led efforts to end the forever wars and along with other progressive champions, restore the constitutional power to declare war to the Congress.
Schiff continues to fight for transformative change, including addressing inequitable health care and championing civil rights for all, building more affordable housing and addressing homelessness, and ending systemic racism and inequality in our country.
---
Fight For Our Democracy and Against Trump
During the previous Administration, Adam Schiff was on the front lines of the struggle to protect and preserve our democracy and uphold the rule of law. Schiff is the lead author of a landmark reform package to prevent future abuses of executive power and reinforce our democratic institutions, including the Protecting Our Democracy Act (PODA). This transformational legislation has passed the House and Schiff is working towards passage in the Senate and President Biden's signature.
Adam also led the first House impeachment inquiry and served as the Lead Impeachment Manager during the first Senate impeachment trial of President Donald J. Trump, securing the first bipartisan vote to convict a sitting president.
---
Protecting Our Communities
Throughout his time in Congress, Adam has worked to strengthen our nation's security and rebalance our foreign policy to emphasize human rights, the promotion of democracy, and nuclear nonproliferation. Adam has led efforts to recognize the Armenian Genocide, and worked closely with the Armenian community in Los Angeles. He has also been a champion of Ukrainian sovereignty and has visited President Zelensky in Kyiv during the war. Schiff is a champion of LGBTQ+ rights in Congress as the Vice Chair of the Equality Caucus, and has introduced numerous bills to protect the rights of all Americans no matter who they love.
Schiff, as a former federal prosecutor, has also been a proven leader in Congress to improve public safety, promote criminal justice reform, and end gun violence. Schiff is the lead author of legislation to end the NRA and gun industry's immunity from liability that prevents victims and their families from seeking relief through the courts.
---
Adam is a Proven Leader
Before he served in Congress, Adam worked as an Assistant U.S. Attorney in Los Angeles, and as a California State Senator representing many of the same areas he serves now in Congress.
A graduate of Stanford University and Harvard Law School, he and his wife Eve (yes, it's true – Adam and Eve – and yes, they've heard ALL the jokes!) have 2 children, Lexi and Eli.
Adam currently represents California's 30th Congressional District. This district included all or part of the cities of Glendale, Burbank, Pasadena, and West Hollywood, and the communities Atwater Village, Silver Lake, Echo Park, Hollywood, Los Feliz, East Hollywood, Hollywood Hills, Park La Brea, Hancock Park, Sunland, Tujunga, Elysian Valley, Franklin Hills, Verdugo City, and Griffith Park.
Adam is the founder of the Congressional Caucus for Freedom of the Press and Congressional Creativity and Theft-Prevention Caucus, Vice-chair of the Congressional Armenian Caucus, and a Vice-chair of the House LGBTQ+ Equality Caucus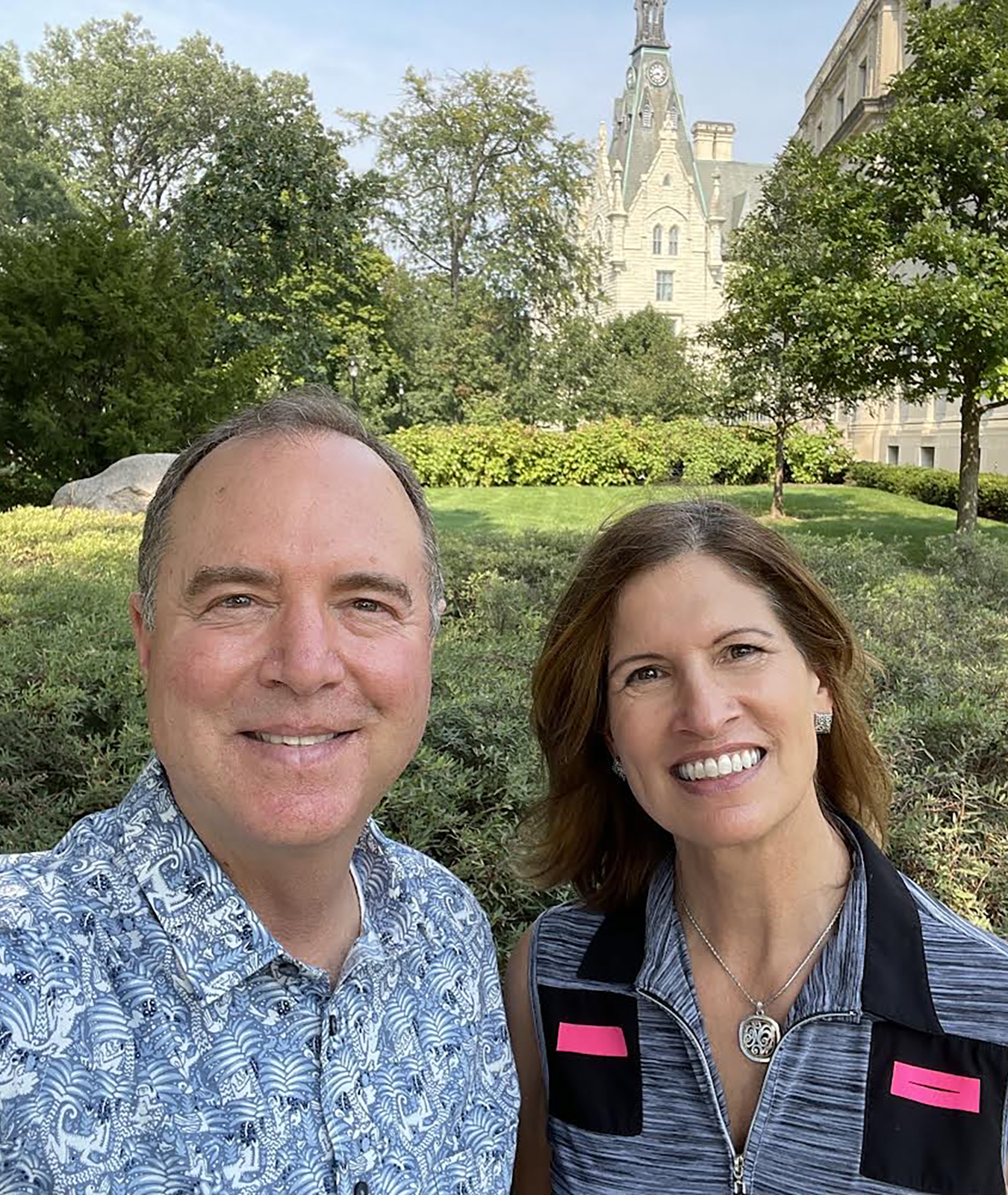 Chip In
Defend our democracy.
Defend our Democratic majority.
Support Adam.