About Adam
A Proven Fighter for California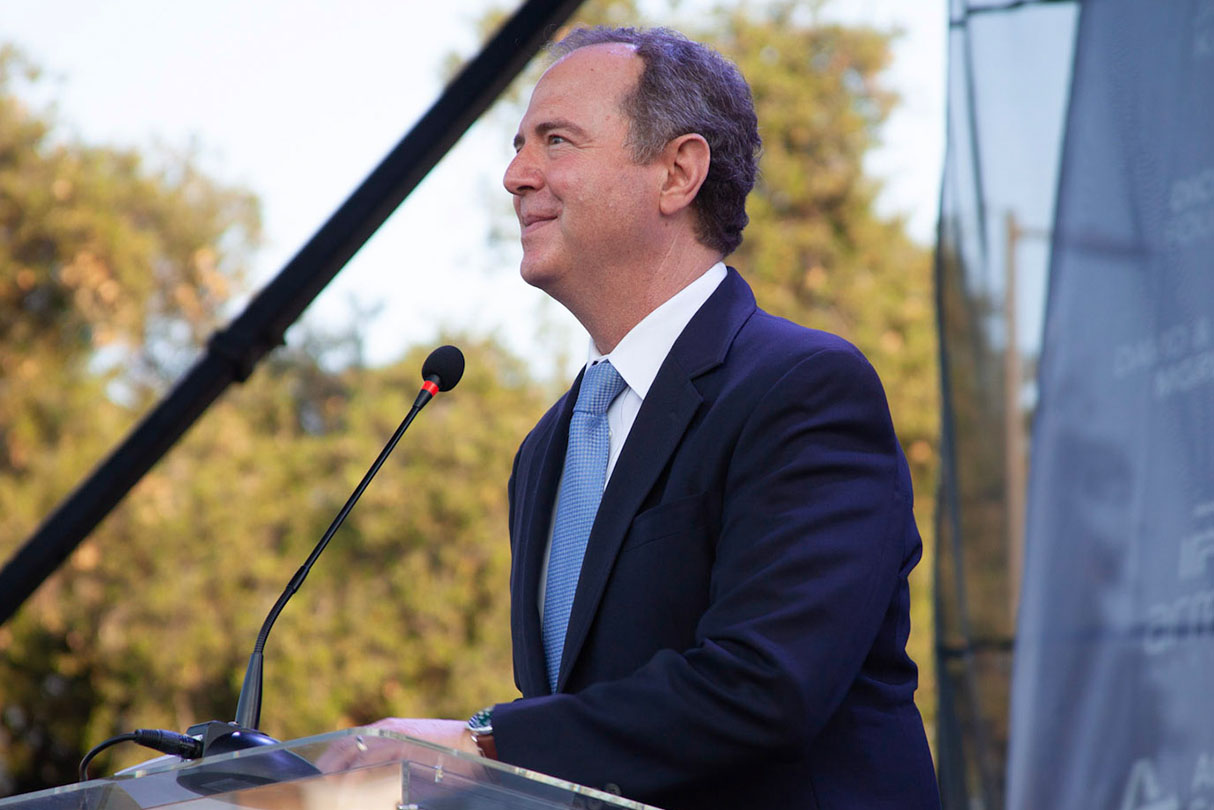 Adam Schiff is a proven leader who has earned the trust of Californians by taking on the toughest challenges facing our state and nation. From fighting for affordable housing and ending homelessness, to defending our democracy, to lowering health care costs for working families, to leading efforts to protect our planet – Adam has delivered real progress for Californians.
Adam has become one of Congress' most effective leaders by bringing people together to get results. He is running for the U.S. Senate because he knows that we can only lower the cost of groceries, gas, and housing if leaders work together, and get the government and the economy working for everyone.
---
A Champion of Democracy
Adam is perhaps best known for his work to protect our democracy. He led the first House impeachment inquiry and served as the lead Manager for the first impeachment trial of President Donald J. Trump, securing the first bipartisan vote ever to impeach a sitting president. As Chairman of the House Intelligence Committee and member of the January 6th Committee, Adam was on the front lines of the struggle to preserve our democracy, uphold the rule of law, and hold insurrectionists accountable. Adam is the lead author of a landmark package of reforms to prevent future abuses of executive power and reinforce our democratic institutions — The Protecting our Democracy Act — and has been a champion of expanding the voting rights of all Americans.
---
A Record of Getting Things Done
Throughout his career, Adam has brought together Democrats and Republicans to expand health care access for millions of Americans, to lower the cost of prescription drugs, to invest millions of dollars in infrastructure so we can modernize bridges, airports, and roads in California, and expand affordable housing.
As a State Senator, Adam passed dozens of bills signed into law, including a patient's bill of rights, a dramatic expansion of light rail in Los Angeles, updated textbooks for all students, and a guaranteed cost of living increase for teachers' pensions. In Congress, Adam has led efforts to raise the minimum wage, protect hundreds of thousands of acres of wilderness, and build an earthquake early warning system.
---
Adam's Story
Adam grew up in the Bay Area, where he graduated from Danville's Monte Vista High School before attending Stanford University and Harvard Law School. He worked summers in his dad's lumber yard, and as a seasonal firefighter to help pay for school.
After law school, Adam served as a federal prosecutor in Los Angeles where he successfully prosecuted a crooked FBI agent turned-Russian spy and started the first federal environmental crimes unit in Los Angeles, going after polluters and toxic waste dumpers.
As a State Senator, he wrote dozens of bills with Republicans and Democrats and had dozens more signed by Democratic and Republican governors – all while teaching political science courses as a part-time professor at Glendale Community College (where he was a proud AFT union member).
Adam was later elected to Congress, where he flipped a long-held Republican seat in what was, at the time, the most expensive congressional race in history. In Congress, Adam has focused on protecting our national security and democracy, fighting for our planet, and creating an economy that works for everyone.
Adam is married to Eve (yes, Adam and Eve, and yes, they've heard all the jokes), and they have two great kids, Lexi and Eli. Adam is an avid cyclist, has run numerous triathlons, and is the first Member of Congress to ride the 550 mile AIDS/LifeCycle.
As the representative for Hollywood, it is only natural that Adam is a big movie buff, and one of his favorite movies is The Big Lebowski. And like many lawyers in Los Angeles, he is also a screenwriter and author, and even occasionally does stand-up comedy at a local comedy club.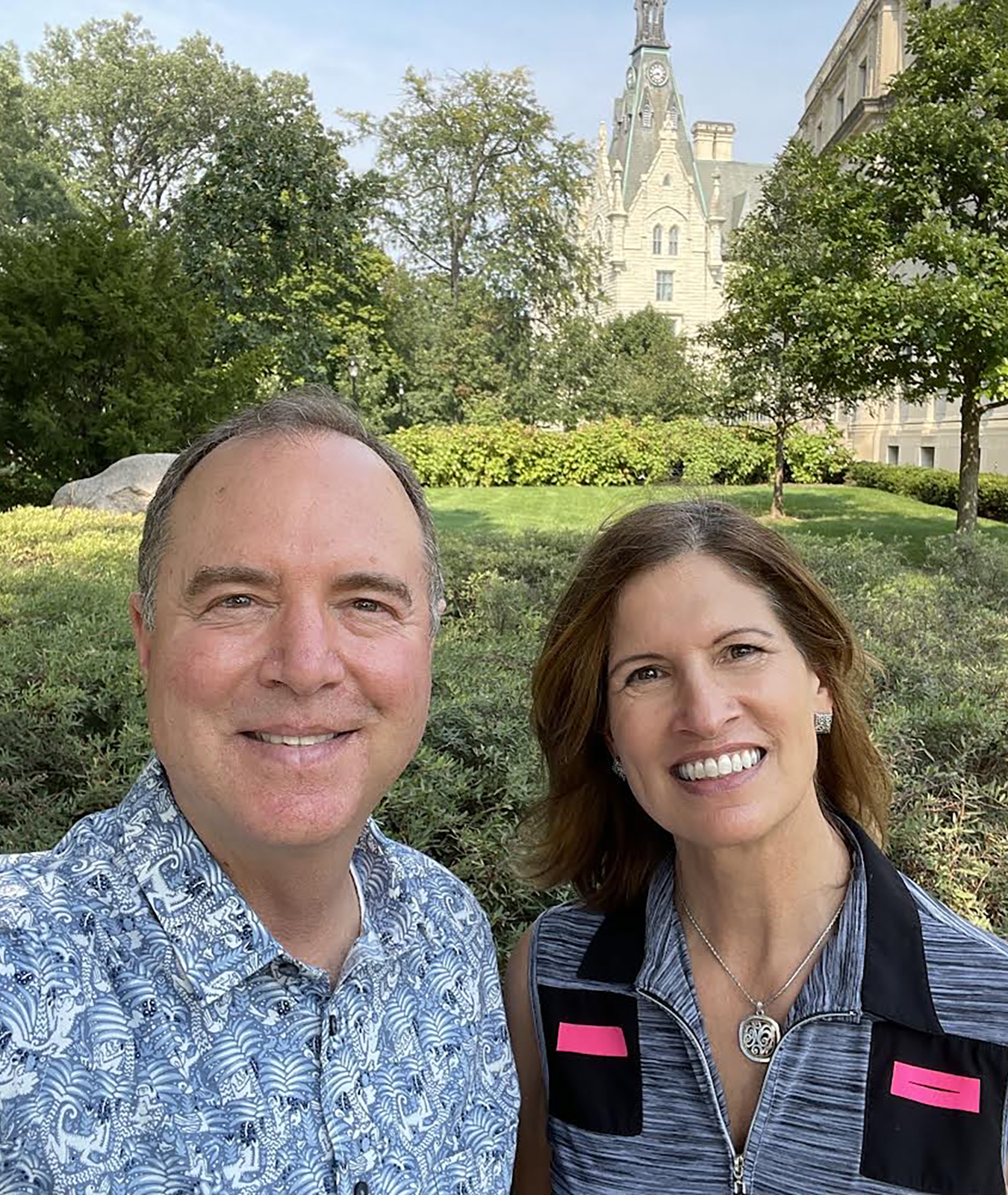 Chip In
Defend our democracy.
Defend our Democratic majority.
Support Adam.