Written by Adam Schiff
Midnight in Washington
How we almost lost our democracy and still could.
About Midnight in Washington
In this book, Adam reveals the private struggles, the internal conflicts, and the triumphs of courage that came with defending the republic against a lawless president—but also the slow surrender of people that he had worked with and admired to the dangerous immorality of a president engaged in a historic betrayal of his office.
It is a story that began with Trump but does not end with him, taking us through the disastrous culmination of the presidency and Adam's account of January 6, 2021, and how the anti-democratic forces Trump unleashed continue to define his party, making the future of democracy in America more uncertain than ever.
---
---
Adam Schiff has performed a great public service with this engrossing and illuminating new book. By taking us inside the impeachments of the 45th president, Schiff has written an important first draft of history—but it is history that is not remote or retrospective but all too immediate, for the threats to the Republic Schiff so deftly describes remain with us. If you care about American democracy, the rule of law, and the future of our imperiled nation, this is essential reading."
— Jon Meacham, Pulitzer Prize-winning author of American Lion
"Midnight in Washington is a compelling account from a man who refused to allow our venerable institutions to crumble at the hands of authoritarianism. Equally vital, he refused to allow his Republican colleagues to look the other way. Rep. Schiff does not merely provide riveting details from inside the halls of power; he delivers a much-needed warning about the threats facing America from within and an urgent how-to guide for preserving our nation."
—Stacey Abrams, Founder of Fair Fight Action
"If he failed to secure the conviction of Donald Trump in the first impeachment trial, Adam Schiff has now vanquished him forever in these pages. This book will stand as the touchstone of truth against any attempts to distort or rewrite this crucial piece of history. Congressman Schiff has restored our faith in the nobility of public service and has shown what one dedicated patriot—courageous, intelligent, and fearless—can still accomplish even in a divided country."
— Ron Chernow, Pulitzer Prize-winning author of Washington: A Life and Alexander Hamilton
"In this thoughtful, absorbing, and revelatory memoir, an important champion and defender of American democracy shows us how he became a national leader and, from his experiences on the inside, how close the Trump regime brought us to losing our system. Please read Adam Schiff's book carefully and pay close heed to his warnings about the dangers that remain."
— Michael Beschloss, New York Times-bestselling author of Presidents of War
If there is still an American democracy fifty years from now, historians will be very grateful for this highly personal and deeply informed guide to one of its greatest crises. We should be grateful that we can read it now."
—Timothy Snyder, #1 New York Times bestselling author of On Tyranny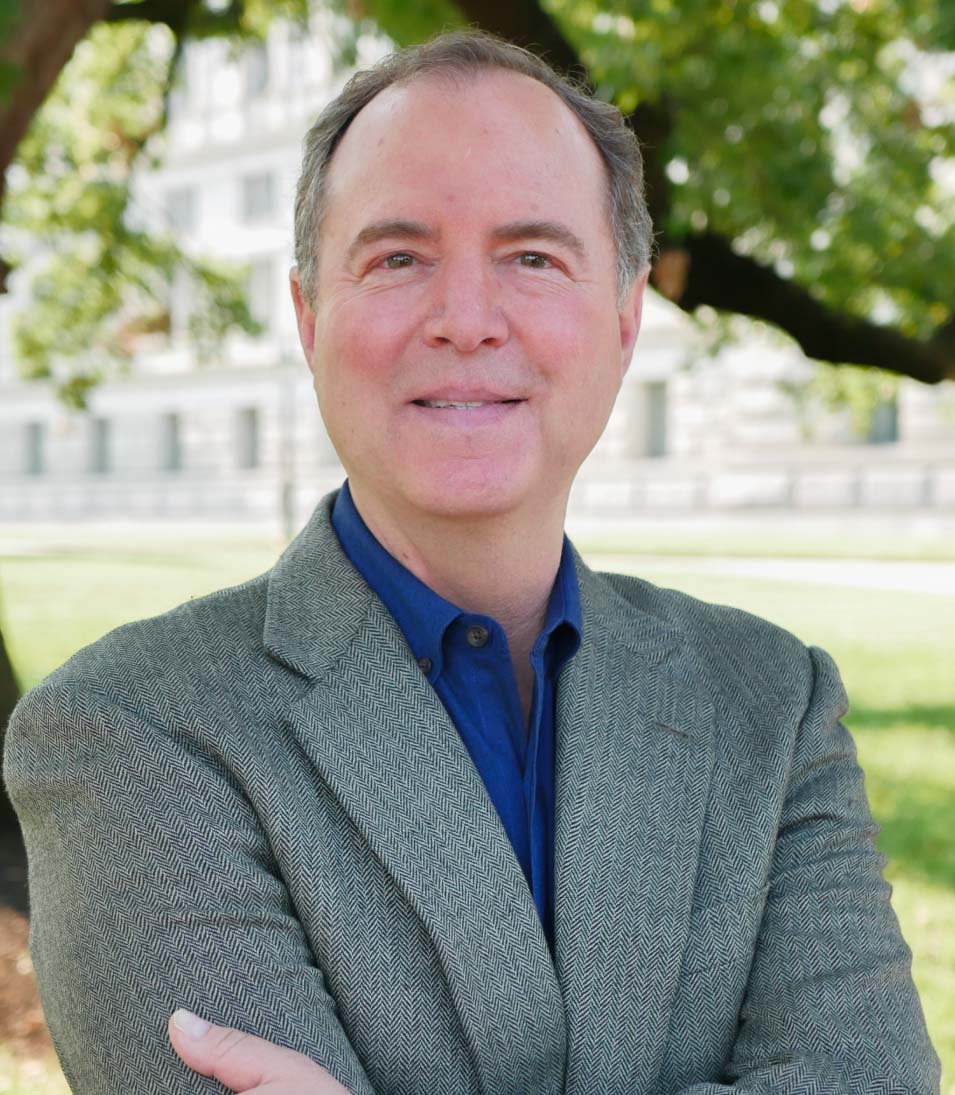 Chip In
Defend our democracy.
Defend our Democratic majority.
Support Adam.